Please contact us to enrol today!

Settling In
Prior to commencing at our centre, our staff will help you with enrolment paperwork & explain our policies, procedures & practices.
We will also familiarise you with our security, sign-in & My Xplor – our communication, programming & booking App.
You will be asked to sign an Enrolment Form, Payment Authorisation & pay a $50 Acceptance Fee, which will hold your place for two weeks.
On confirmation of enrolment, you will receive a welcome pack containing a sun hat, wet bag & colouring book & pencils.  We strive to ensure that this is a positive experience for you & your child.
Clothing
We ask that you dress your child in comfortable clothing suitable for indoor & outdoor play and allows for self-dressing, such as elastic shorts for boys and girls.
While all care is taken, clothing may be covered in mud & paint on a regular basis.
Drawstrings, belts, ties & jewellery are to be avoided.  Amber beads will be removed at sleep times.
Sun smart clothing, such as T-shirts with sleeves, are required.
Our Palmwoods Early Learning Centre hats meet sun-safety standards.
Please label all your child's belongings, including clothing, socks & shoes.
Children are encouraged to have bare feet during their time in our Centre as this helps develop their motor skills.
What We Provide: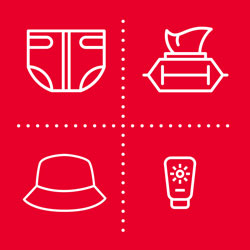 What You Provide: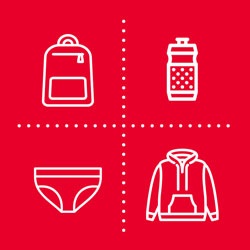 Optional Extras: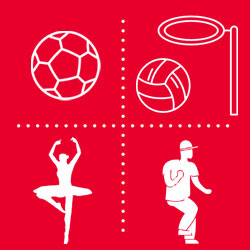 Please contact us to enrol today!